Our mediators
Our mediators
Our people are our business and it's thanks to their outstanding reputation gained over nearly two decades that we are fast becoming the mediation service of choice throughout the country.
Our family mediators have had years of experience as both lawyers and now mediators so you can be confident that, not only are you getting the very best support from an expert facilitator, you are also benefitting from having the guidance of someone who understands the complex legal context of your situation. Trained to the highest standards, all our mediators are accredited by the Family Mediation Council and recognised by the Ministry of Justice and Legal Aid Agency to provide publicly funded mediation. We are all members of the Family Mediators Association.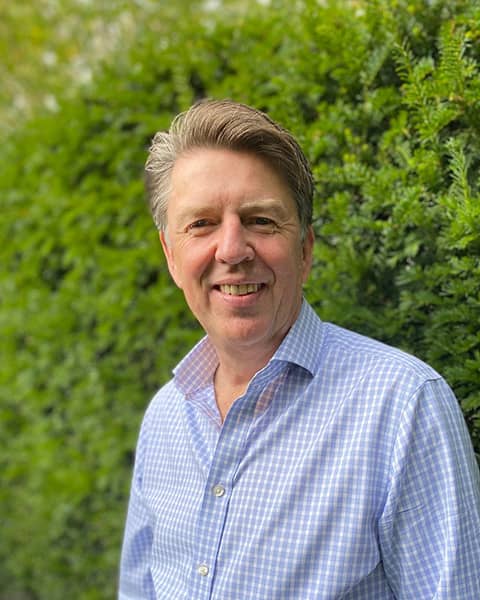 John Loram
John Loram
Director
Director
John trained as a solicitor with Farrer & Co, one of London's most prestigious law firms, before moving to Devon. In 2003, he set up South West Mediation and under his joint direction it has outgrown its regional home and now, as Mediation First, it is one of the largest mediation services in the UK. As a mediator for 20 years, John has mediated in excess of a thousand family disputes – covering every aspect of separation and divorce – with asset values of up to £50 million, making him one of the country's most experienced mediators. He is also specially trained to consult directly with children as part of the mediation process. John has taught on the Legal Practice Course at Exeter University and more recently was invited to join the Government's Family Mediation Task Force. John splits his time between working as a family mediator and as a civil/commercial and workplace mediator.
John was very professional at all times. He was very helpful in guiding us in a very difficult time
Mediation sessions were very skilfully managed in a calm, comfortable atmosphere

Mediation sessions were very skilfully managed in a calm, comfortable
atmosphere
I thought John handled a very difficult situation with sensitivity and skill
Very professionally conducted. Achieved a fair outcome more quickly than anticipated. Thank you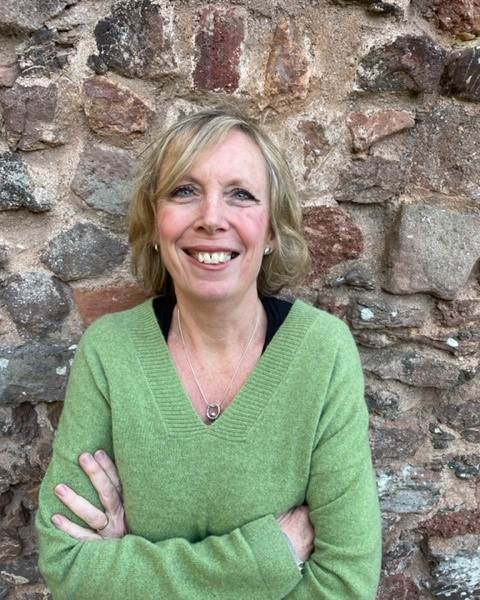 Vicki Lewis
Vicki Lewis
Director
Director
Vicki has worked for 30 years as a solicitor and mediator with clients going through divorce or separation. She is a director and co-founder of South West Mediation, now Mediation First, and over the years has also worked as a Professional Consultant offering support and guidance to dozens of trainee mediators working towards professional accreditation. Vicki has extensive experience of complex financial mediations as well as child mediations involving parents, step-parents and grandparents. She is also very experienced in consulting with children and young people within the mediation process. Vicki is passionate about supporting families to find their own solutions and thereby helping them avoid expensive and potentially acrimonious court proceedings. Vicki not only brings a wealth of experience to the work she does but she has a friendly and approachable manner and is sensitive to the needs of clients who find themselves in difficult and challenging times.
Fantastic service! A big problem solved which has been a life changing solution

Fantastic service! A big problem solved which has been a life changing
solution
I would like to thank Vicki for her assistance in trying to resolve our issues. It was a very tense and stressful situation even for Vicki to be sat in the middle of, but I have to say Vicki was remarkable and remained professional all the way throughout the sessions which was no mean feat. Thank you so much
Thank you Vicki. You made a very contentious issue manageable

Thank you Vicki. You made a very contentious issue
manageable
Leah Caldwell
Leah Caldwell
Director
Director
After training as a barrister in 2007, Leah went on to work in the insolvency industry for 8 years; her experience within this sector means that Leah is particularly well-equipped to deal with complex, financial disputes. Leah qualified as family mediator in 2013 and, from 2017, owned and managed a mediation firm in Northampton. Leah is trained as a Direct Child Consultant Mediator and regularly conducts Child Inclusive Mediations. She is an active member of the family mediation profession and well-established in her field; she has been on the Board of the Family Mediators Association since 2015 and was Vice Chair of the organisation from September 2017 to November 2018. Leah is passionate about achieving best results for clients whilst at the same time adopting a compassionate and empathetic approach. Leah joined Mediation First as a director in 2021.
Your insight, ideas, neutral perspective and input have helped me more than I can express in seeing things clearly and helping me to plan the way forward with a new more positive attitude.

Your insight, ideas, neutral perspective and input have helped me more than I can express in seeing things clearly and helping me to plan the way forward with a new more positive attitude.
First class service. Leah was very helpful and sensitive towards my case. Would highly recommend.
Thank you for being so warm and understanding.
At all times I felt I was being listened to by a highly professional, yet personally caring mediator.
Claire Heller
Claire Heller
Mediator
Mediator
Claire started her career as a barrister and then worked as a principal lawyer for the childcare team of a London borough. She later moved to Somerset and, having a preference for out of court settlements, successfully completed the Resolution training to become a Family Mediator. Since 2011 Claire has worked full time for Mediation First, undertaking a wide range of cases involving both parenting and financial issues. Claire is dedicated to providing a professional and constructive service within a safe setting and to achieve a positive outcome for all parties. Claire has a particular interest in mediating cases with an international element, such as parental child abduction or wrongful retention and contact across international borders. She speaks good Spanish, having lived and worked there formerly.
Claire's support and diplomacy enabled us to move forward when we thought there was no way
Claire was very professional but showed a great deal of empathy and understanding at a very difficult time. Thank you
Claire made the process as painless as it could be. She was fair to both of us. I also knew she would not let my husband take over the meetings. The fact that there was a neutral but empathetic person in the room helped immensely with the emotional side of mediation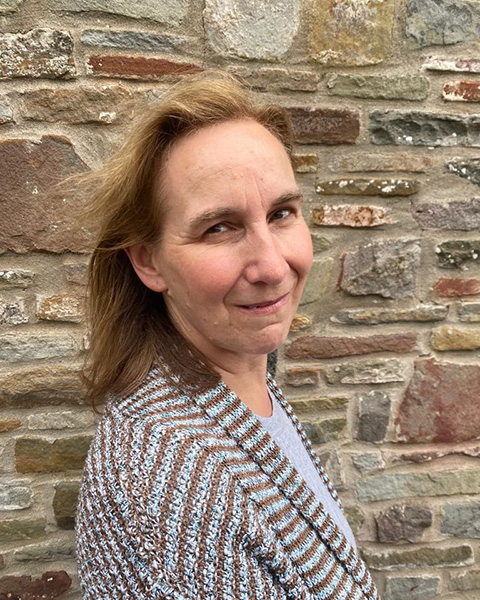 Jill Sage
Jill Sage
Mediator
Mediator
Jill trained as a solicitor with London firm Taylor Joynson Garrett before returning to her home town of Bristol to join Lyons Davidson Solicitors. During her 22 years' service there, Jill played key roles in expanding the family legal team and later on setting up the Family Mediation department. Jill has worked full-time as a Family Mediator since 2007 and headed up Lyons Davidson Family Mediation for 4 years. Seeking to develop and expand her mediation work, Jill chose to join Mediation First early in 2015, recognising the benefits of working with a wholly independent and specialist mediation service. Jill continues to mediate full-time exclusively in the field of family mediation. Jill has mediated across all areas of separation and divorce establishing an excellent reputation in Bristol and surrounding areas. Jill is trained to consult directly with children.
My mediator, Jill, listened and understood what I had to say. She was very calm and patient with my ex-husband. I wouldn't have thought she could have delivered a better service
The mediator was professional, supportive and independent. Jill was easy to approach and knowledgable
Jill was an excellent mediator, able to sum up what I told her in a way my ex-partner could easily understand
Jill Sage is fantastic!
Malcolm Lodwick
Malcolm Lodwick
Mediator
Mediator
Malcolm has devoted his professional career to family law, firstly as a solicitor in Kent, spending many years as an advocate before the Family Courts, and latterly as a Family Mediator in Kent and now in the West Country. He brings a wealth of experience to the task of working with couples and families who are trying to manage change during critical periods of re-adjustment and transition. Malcolm believes firmly in the advantages of mediation over the adversarial legal process and that early intervention by a mediator can assist couples to establish a dialogue and thereby reduce conflict. Approachable and amiable, Malcolm always helps participants to feel at ease whilst demonstrating the highest standards of professional competence.
Helpful and cost effective
Although the separation/divorce process is painful, mediation actually focuses on the practical and legal aspects in a neutral way
The fact-based, no-blame, solutions-orientated approach worked well and made the whole process as stress free as possible. We easily came to a solution that would have taken a long time to sort out ourselves or through solicitors
I felt listened to by the mediator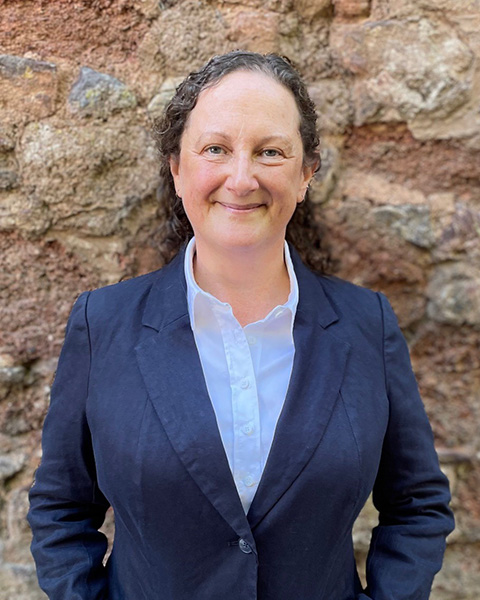 Sarah Ravenscroft
Sarah Ravenscroft
Mediator
Mediator
Before qualifying as a mediator in 2009 Sarah worked as a legal executive for over 15 years dealing with family and civil disputes. As a mediator she has helped clients resolve a range of issues including property, finances and arrangements for children. She has experience of complex financial mediations including multiple properties, business and farming assets and child mediations involving parents and the wider family. She is specially trained to consult with children as part of the mediation process. Sarah has also set up and run her own business and can draw upon her wider experience in her work as a mediator.
I've achieved more than I'd hoped for, not only am I seeing the children every week my ex and I are now talking to each other too
I didn't know what to expect and was really nervous but Sarah was really reassuring. She helped us put our differences aside and our son first
Agreeing what to do with the house was easier than I thought and I can now move on. Thanks Sarah
Everything was explained clearly and I felt listened to and taken seriously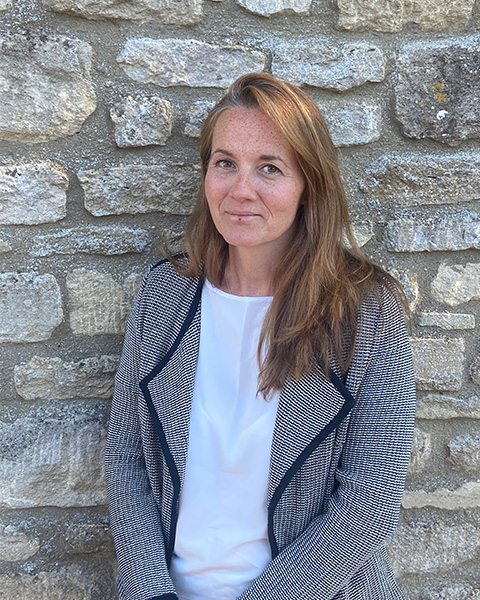 Victoria Williams
Victoria Williams
Mediator
Mediator
Throughout her career Victoria has worked with couples and families, supporting them and assisting them to resolve issues relating to divorce and separation. She is a qualified solicitor and she worked in this role for over ten years in Bristol and Wiltshire during which time she gained specialist expertise in financial and children issues arising from the breakdown of a relationship. Victoria has been involved with mediation since 2011, joining Mediation First in early 2016. She is also qualified to meet directly with children as part of the mediation process.
I thought Victoria was a fantastic mediator. She made me fell as calm as possible and put me at ease. Highly recommended!
Victoria's empathic approach was second to none. Very skilled & caring. Thank you
I thought the mediator was excellent and as a result I would thoroughly recommend your services!
The service was excellent throughout and a most friendly and helpful atmosphere was created. I had doubts about the whole process but they were soon dispelled
Karen Schirn
Karen Schirn
Mediator
Mediator
Karen worked as a family solicitor for over 16 years and made the change to working as a family mediator in 2011. Karen set up a mediation service in Hertfordshire which she ran with her co-director until moving to the South West in 2020 when she joined Mediation First. Karen has extensive experience of dealing with a wide range of family disputes including high net worth cases, relocation and unmarried couples. Karen is trained in child inclusive mediation and has seen the benefits of children being given the opportunity to have a voice in the mediation process. Karen has also worked with the Citizens Advice service for several years which has enhanced her work as a mediator giving her a greater understanding of the wider issues many in our society face. Karen is qualified to supervise the professional practice of other mediators.
Karen was calm and professional, informative, easy to talk to and understanding.
Thank you for your calm and sensible approach.
Karen was brilliant at her job and I would highly recommend her.
Amanda Lewis
Amanda Lewis
Mediator
Mediator
Amanda has a law degree and started her professional legal life as a family law solicitor although since 2014 she has been working in a number of mediations services, both as administrator and mediator. She is also trained to deliver the court sanctioned Separated Parent Information Programme (SPIP). Amanda joined Mediation First in 2020. She is a keen linguist, speaking fluent French as well as a knowledge of other foreign languages.
Thank you for an amazing service. It helped me to move forward with a clear head and assurance that there is anything to worry about from now on. Best thing you can do for yourself and child is see a mediator.
You did a good job. Thanks.
Georgina Robson
Georgina Robson
Mediator
Mediator
Georgina's early professional career included working in computer software training and then at various websites during the dotcom boom while also practising Chinese Medicine. After moving to the west country, Georgina trained as a Citizens Advice advisor and continues to work there as a caseworker which has given her a wide experience and knowledge of the legal and financial issues that mediating clients face. Georgina trained as a mediator in 2016 and has managed her own family mediation practice prior to joining Mediation First.
'Thank you for you work you have done with us. You have been so professional and empathetic - a difficult combination. I now look forward to the future and hope that the agreement we all crafted is soon to be realised.
Laura Sanderson
Laura Sanderson
Mediator
Mediator
Laura has a law degree and is a qualified family solicitor; she worked at a London law firm for 5 years dealing with a wide range of financial and children cases for both married couples and cohabitees before moving to Dorset in 2020 and training as a family mediator. Throughout her career in law, Laura has assisted clients to take a non-confrontational and collaborative approach to resolving issues and consequently her decision to focus exclusively on mediation seemed the natural next step for her. Laura joined Mediation First in 2021.
Laura is very professional, very supportive and very bright
Your calm, professional approach has been a major contributory factor in keeping me relatively sane through what has been a difficult, stressful and upsetting time
I would like to thank you from the bottom of my heart for your time, care and attention over the last few months
Jess Loram
Jess Loram
Mediator
Mediator
Jess joined Mediation First as a trainee mediator in 2020 after working in teaching and support roles in the UK and abroad. Her experiences of teaching English and volunteering with different mental health charities instilled in her a belief in the power of empathic listening and the possibility for productive communication in the face of complicated situations. As a recent graduate of the Institute of Leadership & Management (ILM) endorsed graduate programme Charityworks, she worked for a social care organisation on the implementation and delivery of an HR Information System, and led the marketing campaign for the project. The opportunity to offer families a less expensive and yet effective alternative to the court process of separation motivated Jess to return to a more frontline role helping people find resolutions in times of change.
I was really cynical about mediation, but we were able to discuss difficult issues that would have been impossible on own.
Carlie Norris
Carlie Norris
Mediator
Mediator
Carlie joined Mediation First as a Mediator in 2021. Training as a Family Mediator was a natural step for Carlie, having spent over 10 years working in Restorative Justice, Restorative Practice, Family Group Conferencing and Safeguarding in Children's Services. Carlie is extremely passionate about facilitating collaborative processes, allowing participants to create meaningful solutions. Carlie is highly skilled at working with high conflict and complex safeguarding cases and is trained in various practice approaches that support the mediation process. Carlie has delivered training to many public and private sector companies in restorative interventions. She has a real commitment to working with children and ensuring their voice and their needs remain firmly at the centre of every process.
Carlie is a fantastic practitioner, she helped us to think about things entirely differently and we actually got somewhere. I am now excited about the future.
I am so grateful for your skills, I didn't think we would get anywhere, I am really excited about the outcome of the session.
Thank you for helping us to have an honest conversation and think proactively about our next steps. You did it with professionalism and kindness.
Jemma Thomas
Jemma Thomas
Mediator
Mediator
Jemma qualified as a solicitor in 2002 and has exclusively specialised in family law throughout her 20 year career. Jemma read law at Cambridge University and was an associate solicitor for four years at Withers LLP, a long established top-ranked law firm. Jemma worked on a varied case load including complex financial matters, often with international elements, private children law issues and disputes between cohabitants. In 2010 Jemma took on the role of Knowledge Lawyer for the entire family team at Withers, which requires an in-depth understanding of family law and an ability to share that knowledge in an accessible way. Jemma decided to train as a mediator so that she could combine her knowledge of the law with a desire to help people find solutions that work for them. Jemma has been described by colleagues as empathic and practical.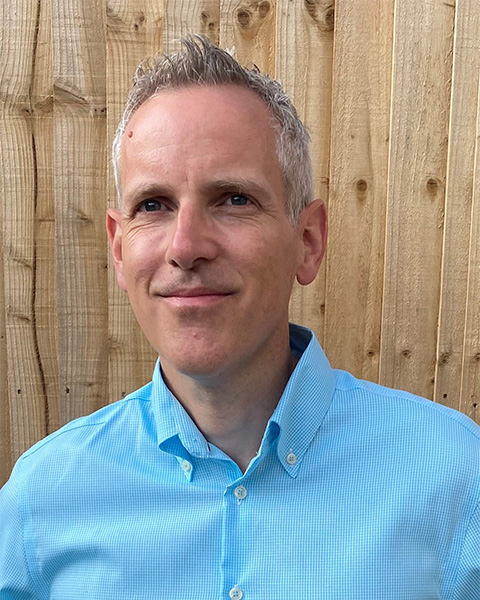 Will Stewart
Will Stewart
Mediator
Mediator
Will worked for a number of years in a leading London law firm as a civil litigator in the area of dispute resolution. His experience in working with a variety of clients and challenging legal issues has served as a solid grounding for his mediation career. He trained as a family mediator and obtained Family Mediation Council accreditation in 2014 subsequently qualifying as a Child-Inclusive mediator. Will is a Professional Practice Consultant and works with and mentors other mediators. Will is also experienced in delivering the Separated Parenting Information Programme (SPIP) as well as the Kids Come First Programme and believes that early and informative interventions for separated parents can be hugely beneficial. As an in-court mediator in the past, he has seen first-hand the frustrations and renewed conflict which is often generated when this route is taken. Will is known for his calm approach and open manner and likes to empower clients to make their own decisions in crafting long-lasting, realistic and effective settlements. Aside from mediation, Will is trained up to Level 4 in Psychotherapy and Counselling and is a qualified reflexologist.
Will helped me and my ex-partner come to an amicable agreement that enabled our children to have both parents in their lives. I found the whole experience affordable and incredibly worthwhile as I was able to keep this out of courts.
Thanks Will. Your calm and friendly approach was so helpful. Encouraging us to be kind to each other made a big difference and really defused some of the tension.
I really felt listened to by Will. He was very professional, made me feel comfortable in my initial meeting and it was a great relief to talk through a number of issues which I wanted to discuss in mediation.
Will gave a top quality service which felt well managed but not pressured. It felt like he was being fair to both of us even when we had to be in separate rooms. I would definitely recommend him.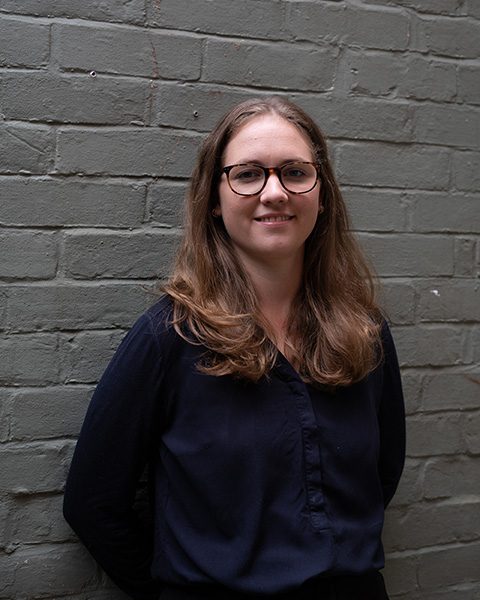 Kate Hanks
Kate Hanks
Trainee Mediator
Trainee Mediator
Kate joined Mediation First as a trainee mediator in 2022 after working in the hospitality sector and is currently a Law undergraduate at the University of Law. Her change of career was prompted by her desire to help people negotiate though their difficult situations in order to achieve better outcomes. Kate has decided to pursue a career in mediation rather than as a solicitor because she strongly believes that mediation offers individuals more opportunity to have constructive conversations and therefore greater control over the process of reaching fair and lasting arrangements.