Children mediation
Children mediation
Sorting out arrangements for your children
Sorting out arrangements for your children
Every parent naturally wants to minimise the distress caused by their separation for the children. As research consistently shows the way parents manage their separation has a profound impact on their children not just at the time but also later as they grow up.
You of course will know what's best for your child but we can help you focus together on the specific needs of each child so that you can work out a practical plan for how you can continue to parent your children following separation. Sometimes parents come to mediation to discuss a particular area of concern where they are finding it difficult to see eye to eye but, more often, parents want to discuss all the key questions that need to be considered when they're no longer living together - how are you going to share day-to-day care of your children, what's going to happen in the holidays, what about Christmas and birthdays, how will you make mutually reached decisions about important issues like schools or health matters?
We can put the joint plan that you develop with our help into a Parenting Statement, which you can both then sign to confirm the arrangements and to provide a reminder of your agreement for the future.
Giving children a voice
Giving children a voice
Children can sometimes be unsure of have mixed feelings about their parents separating. They can often find it hard ot explain their feelings to their parents for fear of upsetting them. We have mediators who are specially trained to meet with your children and our experience is that children really benefit from having this chance to express their wishes and feelings. Understanding your child's perspective helps you to see the whole picture, so you can find better solutions for the whole family.
Amazing what mediation can do. Talking things out with a mediator really does help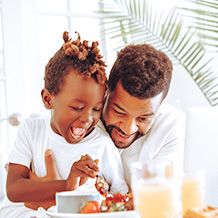 Your next step…
Your next step…
Family mediation starts with a Mediation Information and Assessment Meeting (a MIAM). We're currently conducting these online wherever you're based in the UK. This is dedicated time for you to tell us about your situation from your own point of view. We explain in detail how mediation works and start thinking carefully about the emotional and financial implications for your family.
I liked the way that mediation was non-confrontational and provided an easier way to reach a fair and reasonable outcome
Understanding Family Mediation